The Skin I'm In
Sharon Flake
Grades 6-12
Author Sharon G. Flake is a multiple-time recipient of the Coretta Scott King Award! The recipients of this award are African American authors and/or illustrators who create outstanding literature for African American children. Ms. Flake received this award for The Skin I'm In in 1999.
Seventh Grader Maleeka Madison is bullied for her dark skin. Maleeka's father died two years ago, and Maleeka's mom struggles to pay the bills. Making Maleeka's clothes is one way to help make ends meet, but this is another target for bullying. When a new English teacher arrives at school, Maleeka is not only disturbed by her teacher's sense of fashion and her high self-esteem, but also by the large birthmark on Ms. Saunders' face.
Ms. Saunders takes no nonsense at school as she addresses the stigma society assigns to skin color, has zero tolerance for bullying, and assigns her students more work than any other teacher. Could be that Maleeka has a few things to learn from her new teacher.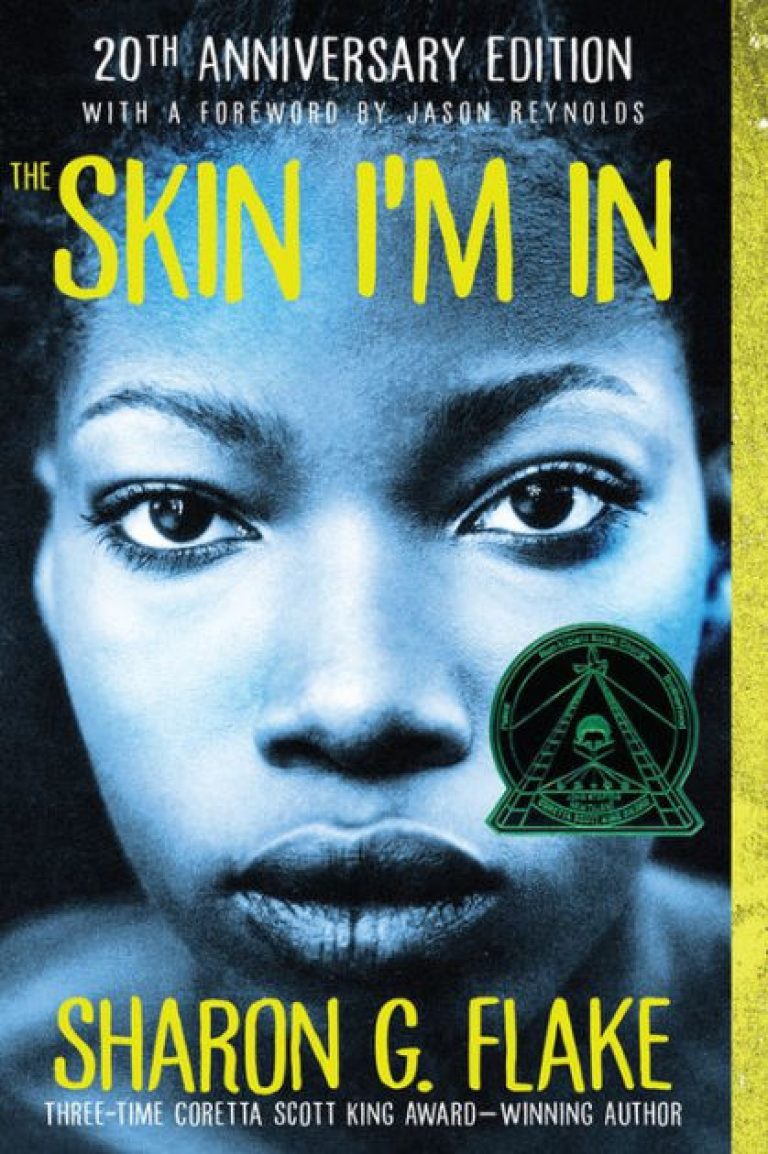 Book Recommendations for Families Created in Transracial Adoption
Our Transracial Journeys families regularly seek out books to share with their children and to read for themselves, as white parents of black children. We are fortunate to have a resource in the Transracial Journey's Board of Direcors Secretary, Avril McInally. Avril and her colleague, Vicki Richards, collaborate to curate phenomenal book recommendations for our children and parents. Both have Masters of Library Science and over 30 years' experience as professional librarians. The Book Corner is a regular feature in our Transracial Journeys monthly newsletters. If you would like to receive monthly book recommendations via email, please subscribe.