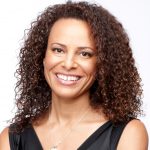 April Dinwoodie (Part-time Executive Director) is a proud woman of color, a transracially adopted person and nationally recognized thought leader and advocate on adoption and foster care. April has provided an important and insightful perspective to family camp for multiple years as speaker and advisor prior to taking the role of Executive Director in 2018. She brings a wealth of knowledge and experience from her work as a Podcaster, Speaker, Consultant, and Writer at Born in June, Raised in April, the Creator of AdoptMent, and former CEO at the Donaldson Adoption Institute. She is committed to improving the lives of everyone in the extended family of adoption through research, education, and advocacy. April created a specialized mentoring program called AdoptMent, where adults who were adopted and/or spent time in foster care serve as mentors to youth navigating foster care and adoption. To raise awareness surrounding the many layers of the adoption experience, April candidly shares her experiences at workshops, conferences, schools and via her iTunes podcast "Born in June, Raised in April." Before she entered the nonprofit world, April served as a senior level executive within the marketing and communications departments of some of today's most recognized brands.  Contact:  april.dinwoodie@gmail.com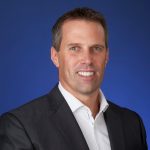 Kurt Harvey (Chair) is a proud father of two transracially adopted children with his wife Kathy. Kurt has more than 22 years experience in positioning businesses for sustainable growth and significant value creation, while building an effective high integrity culture. Kurt is the President and Founder of H4V Enterprises and Managing Director at Caber Hill Advisors.  Prior, Kurt led unprecedented growth at Great Expressions Dental Centers for 11 years. Prior, he had various leadership roles at professional service firms KPMG, Deloitte and Andersen. He is an Albion Magna Cum Laude graduate in Economics and Management, a CPA in Michigan and California, a Board member and Vice President of the Association for Corporate Growth ("ACG") Detroit, Chair of ACG Detroit's Corporate Development Alliance Initiative, an Ironman triathlete, and a Crain's Detroit Top 40 under 40 alumni.  Contact:  kurt@h4venterprises.com
Jermaine Sargeant (Vice-Chair) has over 20 years experience at Penske Logistics, currently as a Senior Systems Analyst at their Technology Center Headquarters in Beachwood, Ohio. Jermaine joined the Board in 2017 after being drawn to the mission and accepted the Vice-Chair role in 2018. He has a passion for helping youth achieve their full potential, and has volunteered with several non-profit organizations, including Big Brothers/Big Sisters, Shaker Heights Recreation Youth Sports, Youth for Christ, and Change Builders. Jermaine graduated from Southern Carolina State University with a BS in Computer Science. Jermaine and his wife live in Shaker Heights, Ohio with their two children.
Michelle Daray (Treasurer) is a proud mother of her transracially adopted daughter with her husband Steve and currently lives in Lakewood, Ohio. She joined the Board in 2015 after going to camp and becoming committed to the goals of this organization. Michelle not only handles the many challenges of being a Mom, she also runs the office of Daray Law. Previously, Michelle was a Sourcing and Production Executive in the apparel industry. Michelle graduated from the University of Alabama.  Contact:  michelle@daraylaw.com or info@transracialjourneys.org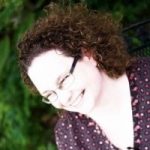 Avril McInally (Secretary) is the proud mother of two daughters in a family formed by transracial adoption. Avril joined the Board in 2016 and assumed the role of Secretary in 2018. She is a singer/songwriter with interests in folklore, travel and gardening. Avril earned her BA (History and Political Science) from Cleveland State University and then went on to earn her Master of Library Science from Kent State University. She has been a public librarian in the Cuyahoga County Public Library System for over 25 years and a public librarian at the MetroHealth Medical Center for almost 10 years.
Martha Loughridge (Member at Large) brings a wealth of experience and knowledge in nonprofit management and fundraising from 30 years working in the nonprofit sector. As the Director of Development and Special Events at Stonebrook Montessori, a public charter Montessori school in Cleveland, Martha handles grants management, donor relations, annual giving, and special events. Martha is a member of the Association of Fundraising Professionals, a graduate of Case Western Reserve University, with a Master's Degree in Nonprofit Organization Management, and a graduate of Brown University, with a B.A. in International Development. She and her husband live in Cleveland and are parents to two children, one biological and one adopted.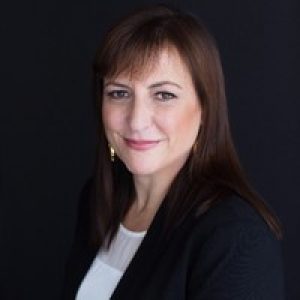 Lynn Aronoff (Member at Large)  is the proud mother of her transracially adopted son.  Lynn is the owner/principal of Action Strategies, Inc., political consulting, event management and fundraising consulting firm. For the past 20 years, she has politically consulted on numerous presidential, senatorial and state-wide political campaigns.  During that time, Lynn also consulted regarding event management and fundraising for various non-profits.  She currently serves as Grassroots Legislative Coordinator for the Michigan Dental Association.  Lynn is a former gubernatorial appointee to the Michigan Board of Psychology and former gubernatorial appointee to the Michigan Women's Commission.  Currently she serves as Board Treasurer for Lighthouse Connections Academy and is a member of the Foster Care Review Board of Michigan which is via Supreme Court Appointment.