Rita Simpson-Vlach (Executive Director) is the mother of two young children, a son (9) and a daughter (6). She and her husband Alan relocated to Shaker Heights, Ohio in 2010 in part because they were looking for a more racially diverse place to raise their children. Her interest in crossing cultures was planted early. She is a native of northeast Ohio, but spent her childhood living around the country and the world, due to her father's military career. In addition to her primary roles as a stay-at-home mother and founding director of Transracial Journeys, she teaches English as a Second Language part-time. Rita's experience organizing camps and conferences spans decades and a variety of contexts. She organized language camps in college, put on teacher training seminars and English camps as a Peace Corps Volunteer, and spearheaded two linguistics conferences at the University of Michigan. In 2013, Rita founded Weaving Cultures Family Camp, the first camp of its kind anywhere in this region of the country, and served as its volunteer camp director for two years before launching Transracial Journeys. She is passionate about building community, educating herself and her family about issues of racial justice, and providing opportunities for children and adoptive families like hers to support and learn from each other.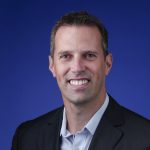 Kurt Harvey (Chair) brings extensive experience in financial operations and business development as Board Chair. He is currently VP of Finance for Great Expressions Dental Centers' (GEDC). Previously with KPMG and Deloitte and Anderson, he is an Albion Magna Cum Laude graduate in Economics and Management. He is a certified public accountant in Michigan and California, a member of each the AICPA and MACPA, a member of the Association for Corporate Growth Detroit, an Ironman triathlete, a Crain's Detroit Top 40 under 40 alumni.
Michelle Daray (Treasurer) is a mother to a 3 year old daughter and currently lives with her husband and daughter in Lakewood, Ohio. She joined Transracial Journeys board after going to camp and becoming committed to the goals of this organization. While currently a stay at home Mom, Michelle was a Sourcing and Production Executive in the apparel industry.
Melissa Dials (Secretary) is a mother to a 4 year old daughter and currently lives with her husband and daughter in Medina, Ohio. She works as an attorney for the law firm Fisher and Phillips, and is passionate about racial justice and advocacy for African orphans and adoptees.
Avril McInally (Member at Large) has been a public librarian in the Cuyahoga County Public Library System for over twenty years. In her spare time, she composes music and visits her homeland. She is a proud mother of two daughters whom she has raised in Cleveland, Ohio.
Jermaine Sargeant (Members at Large) Jermaine Sargeant is currently a Senior Systems Analyst at Penske Logistics at their Technology Center Headquarters in Beachwood, Ohio. He has a passion for helping youth achieve their full potential, and has volunteered with several non-profit organizations, including Big Brothers/Big Sisters, Shaker Heights Recreation Youth Sports, Youth for Christ, and Change Builders. Jermaine and his wife live in Shaker Heights, Ohio with their two children.